Virtual Learning Information
Make sure you look at the following on the school website and follow the directions given!
SHS Virtual Learner Information Links from the PowerPoint
SHS Virtual Learner Information PowerPoint
GOOGLE CLASSROOM
Some teachers are using Google Classroom to inform students of assignments. You will need to get a class code from each teacher (look on the SHS website on the Staff Directory page).
Some teachers who have chosen to use Google Classroom, have the student code to join on their teacher page on the website. Google classroom codes must be gotten from the teacher.
Your user id is your student number and @stu.monroek12.org
Email taylors@monroek12.org if you forgot your id number or password. 

CLEVER
To login to Clever:
1. Follow this link to the Monroe County Schools Clever Portal https://clever.com/in/monroe 
2. Enter the student's ID number as their username
3. Enter the student's ID number as their password.
Once logged into the Clever portal, students should be able to access all content without any other passwords. If you need assistance, please email our librarian, Simone Taylor at taylors@monroek12.org
EDGENUITY
Edgenuity is the platform Monroe County is using for Virtual Learning (in most classes). To get to the Edgenuity app, students must login to Clever. Once logged in, one should see the icon to click on which will get you on the Edgenuity website.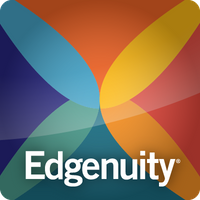 Your page should open with a brief (2 minute) orientation upon your first login. Once closed out of the orientation, you should see the classes you are currently enrolled in that are using Edgenuity.
*If you do not see all of your classes, check on the Sweetwater High School website on your individual teacher's pages to see if they have another option for Virtual Learning.
CONTACT INFORMATION:
To get Google or Clever login and password information
*Contact Mrs. Simone Taylor taylors@monroek12.org
To ask specific questions about classwork,
*Contact that specific teacher.
1. Get on the SHS website homepage.
2. Scroll down and click on Staff Directory.
3. Find your teacher(s).
4. Click on their email address.
5. Send them an email.